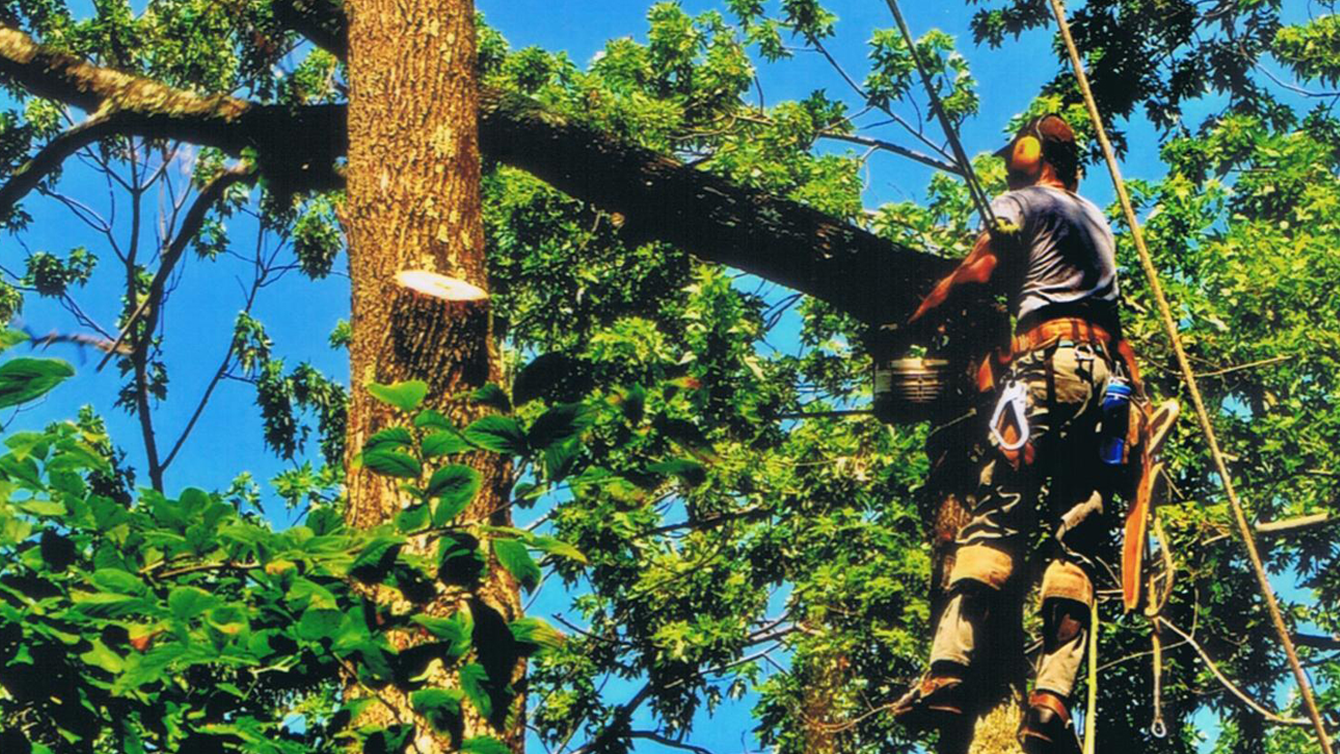 A Message From Our President
Suffern Tree Service, Inc., was started in 1978 by Rick Gilmour and has delivered premium tree service to the residents of Rockland County and Northern Bergen ever since. I have been in the tree business for over 25 years. In 1991, I started my career with another tree service and became a climber in 1994. I began with Suffern Tree Service in 2001, as the head climber. In 2007, I began to assume the responsibility for running the jobs in preparation to take over from Rick. Like Rick Gilmour, I was born and raised in Rockland and knows that most people want their trees and yard to reflect positively on them. With over 25 years of dealing with Bergen and Rockland's trees, I know that people want their trees to be healthy and look great. Rick demanded excellence,and I carry on with the same philosophy. Suffern Tree will always be known for excellence, deep know-how and superior service delivered in a friendly, personal manner. Suffern Tree will never cut comers or reduce their quality because they know in the long run that quality service done right the first time at reasonable rates is always the best value. I do every estimate and oversee every job to ensure that you receive the quality and service you deserve. My name is behind everything Suffern Tree Service does, and that means we will do the job the right way, the first time and every time! On this, you have my word.
Andrew Owen
President,
Suffern Tree Service, Inc.
How To Determine What You are Getting For Your Money From A Tree Service
Every Rockland or Bergen County homeowner deserves to know what they are receiving from a tree service. A written estimate is a good start, but does it clearly spell out how to determine what company is delivering the best value?
Suffern Tree Service's Checklist To Help You When Hiring A Tree Service in Rockland County or Northern Bergen
Make sure the Tree Service you are considering is local, with a track record to prove it. Check, their website to see if they have a deep connection with the community. If they do, it is a good sign. If they are based in the same community they serve and have been operating for a long time, the odds are they have a very good track record. Ask the service for testimonial and reviews of their service and check the web for them too. Finally check with the Better Business Bureau and the Chamber of Commerce to see if there are complaints. Ask what tree/forestry education and training the tree service you are considering has. Do they have a degree in forestry? Have they invested in the proper education that will enable them to not only do the job, but to do it in the manner that is safest for you and your trees?
Ask what tree/forestry education and training the tree service you are considering has. Do they have a degree in forestry? Have they invested in the proper education that will enable them to not only do the job, but to do it in the manner that is safest for you and your trees? Ask for certificates of insurance, including proof of liability for personal and property damage as well as worker's compensation and Rockland County Home Improvement License.
Ask for certificates of insurance, including proof of liability for personal and property damage as well as worker's compensation and Rockland County Home Improvement License.
Ask for local references. Take a look at some of the work, and if possible, talk with former clients. Experience, education and a good reputation are signs of a true professional. Read More…