Avoid Scams – Only Use A Reputable
Rockland Emergency Tree Service
After a storm most reputable tree care companies in Rockland County, or anywhere have all the emergency work they can handle. Quality companies rarely have time to go door to door. Beware of firms, especially ones that are not from the area soliciting tree work after storms, seeing an opportunity to earn quick money. Storm damage creates high-risk situations for both workers and property. Legitimate professionals never ask for payment in advance. To avoid scammers, check the background of the contractor. Make sure your emergency tree service has a website and is a long-standing local business. Scammers will often have out-of-state plates and will tell you they just finished a job around the corner and can give you a great discount because they are in the area. Buyer beware!
Check their credentials; make sure that your contractor can produce
their insurance certificate, just like you would for any other tree service.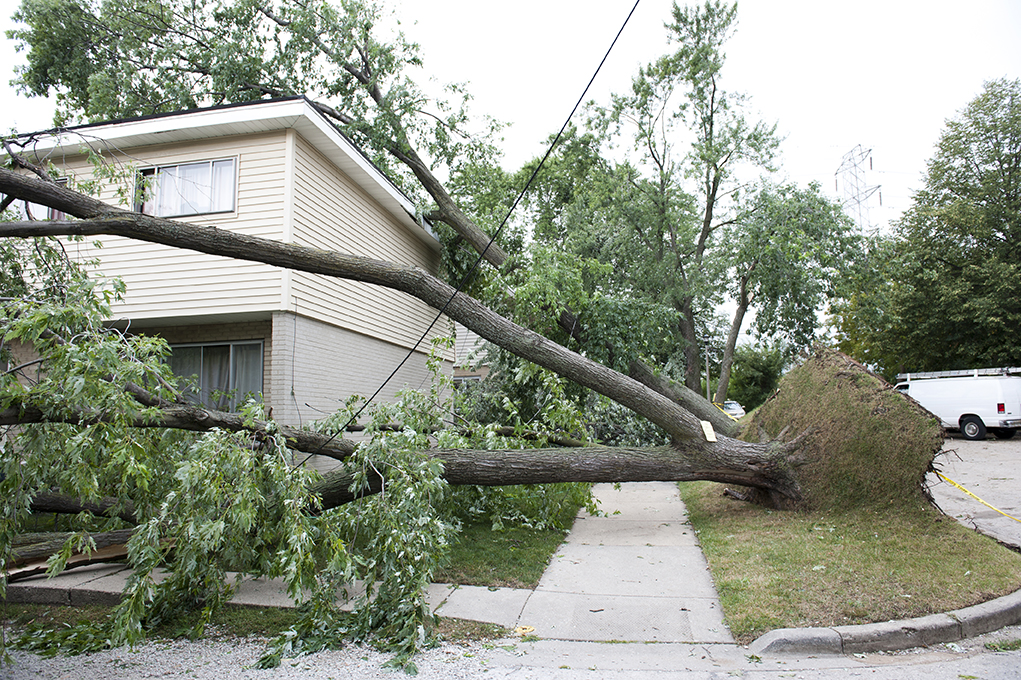 Our Goal Is To Deliver The Best Value In Tree Service
With 5-Star Service And Care To Each Of Our Rockland Customers
Suffern Tree Service Inc.'s goal is always to deliver the best tree removal service in Rockland County, NY. The original owner, Rick Gilmour, built the company by providing premium tree care and services at fair prices. The current owner, Andrew Owen, was born and raised in the county. He is very aware that most people want their trees and yard to reflect positively on them. In a word, they want them to look great. Suffern Tree Service gives each job the same attention and care, whether your trees need trimming maintenance or complex tree removal. For over forty years, our reputation has been built by delivering tree care excellence, know-how, and advice. And doing so with friendly, personal service, all at fair rates. Call us at 845-353-4505 and discover why many people consider Suffern Tree Service Rockland's best value in tree removal.
When Considering Emergency Tree Service in Rockland County
Safety Must Be the Number One Priority
Trees are often damaged by high winds, snow, ice and other severe weather. Some damage will require immediate attention. Safety is a primary concern when working with trees. Any work that requires a chainsaw or cannot be performed from the ground should be done by a professional tree care service. If a storm requires you to hire a tree removal service, make sure the contractor has safety at the top of his list. Heavy rain can loosen roots and increase the prospect of your trees falling. In all but life-threatening situations, you may want to consider contacting your insurance carrier. Many homeowner policies will cover at least part of the cost of tree removal if some structural damage has occurred. Suffern Tree Service only provides emergency services to Rockland County. If your home or business is located here, we'll get to you as quickly as possible and take great care of you.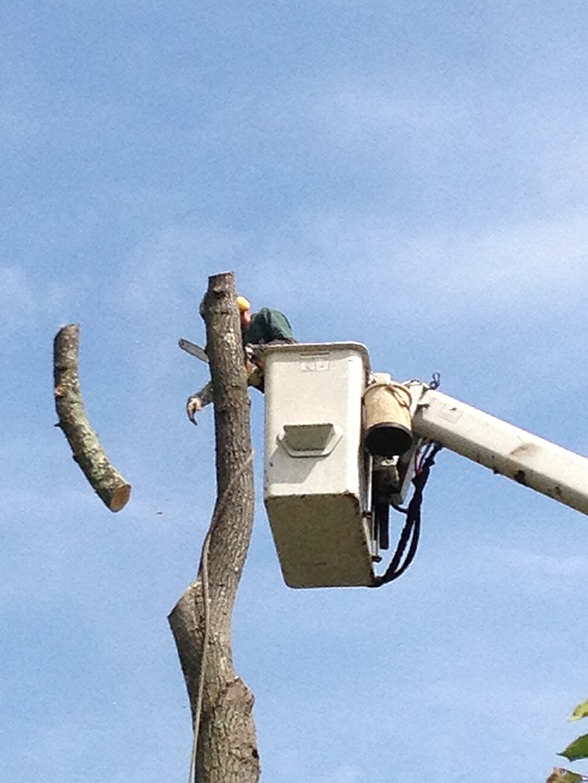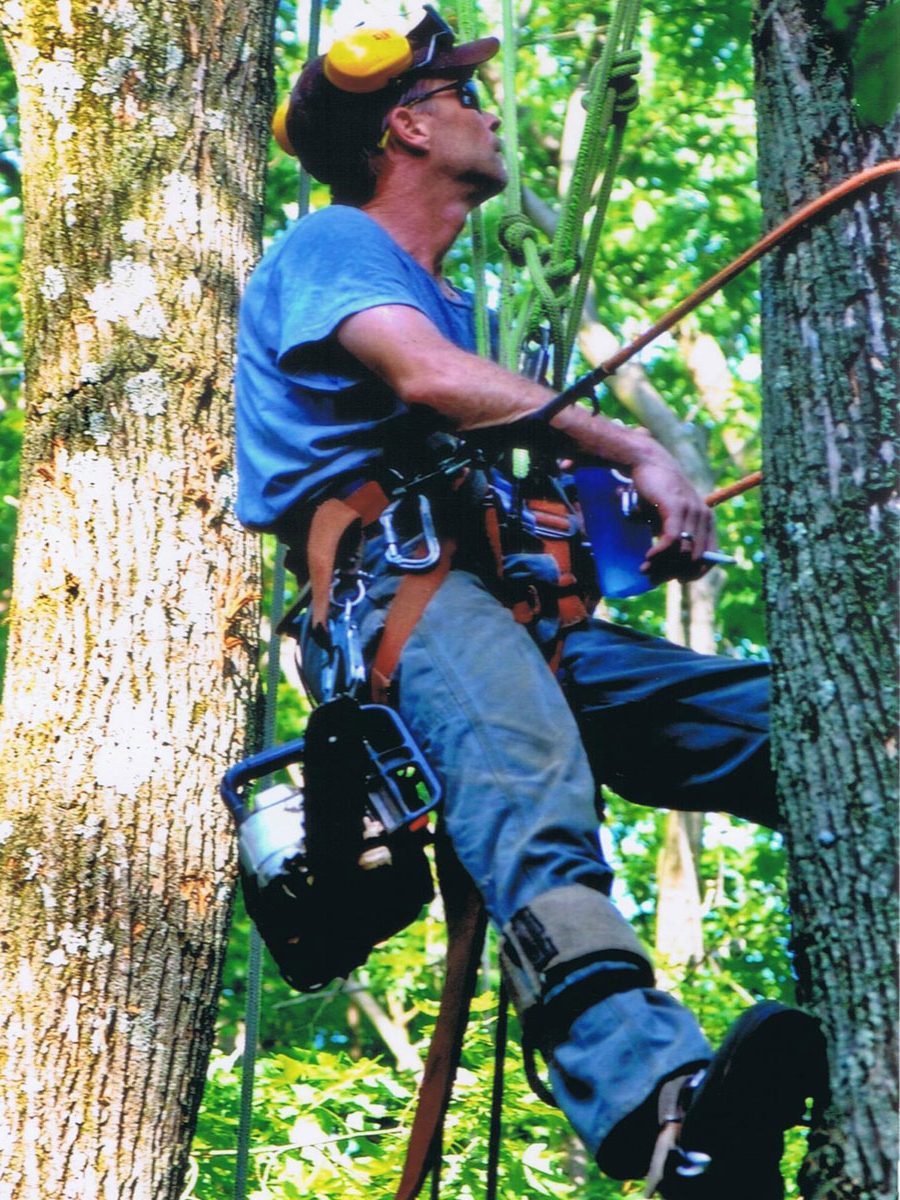 How to Select the Best Emergency Tree Service for Your Needs
After a bad storm many people are in need of an emergency tree service.  If a tree has come down on your house or looks as if it may, you'll need emergency service.  However, this is the time fly-by-night services are most active scamming homeowners and businesses in Rockland County.  Even though you need assistance ASAP, make sure you are dealing with a legitimate tree service.  The next thing to look for is a long-standing, local company that is known for its professional advice (check testimonials, reviews, and The Better Business Bureau).
Suffern Tree will tell you the truth regarding your trees.  After storm damage, some trees can regain their beauty and health with professional running and trimming.  On the other hand, if a tree has received too much damage from a storm, it is a waste of money and time attempting to bring it back, and removal is therefore recommended.  Andrew will always give you the best advice for each tree that has been damaged.
After a storm, high-quality tree services such as Suffern Tree Service will be extremely busy but worth the wait.  True professionals will go the extra mile to get to you as soon as possible and appreciate your understanding.
Professional tree companies in Rockland will perform tree work correctly and safely. Still, an unqualified service may further damage the tree, and more importantly, may not be insured, leaving the liability burden to the client.  For more information, request our free eBook, The Buyers' Guide to Tree Services below.
The Buyers' Guide To Tree Services 
This eBook teaches you how to  find exceptional value in tree services Including:
Everything You Should Know About Tree Services
In Order To Find The Best Value For Your Needs
How To Compare Tree Services
6 Keys For Hiring A Professional Tree Company
9 Keys To Knowing What You Are Getting For Your Money
The 7 Ways Price-Cutters Cut Corners And Put Homeowners At Risk
9 Benefits Well Groomed Trees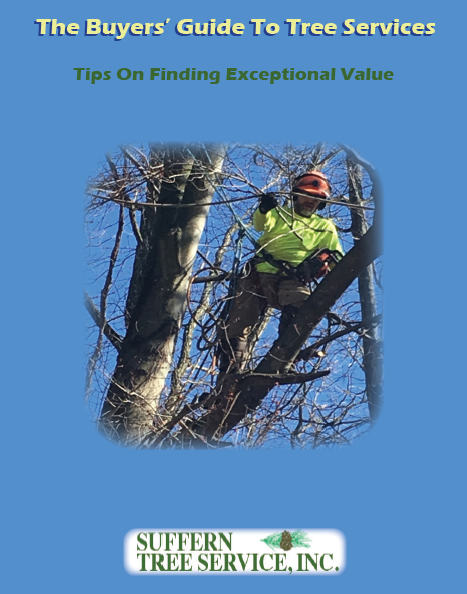 Quality Emergency Tree Care Services in Rockland County are Not Inexpensive.
A true tree professional must carry several kinds of insurance as well as pay for expensive and specialized equipment. Beware of estimates that fall well below the average. There may be hidden costs, or the company or individual may not be fully insured or trained. When you have tree problems in Rockland, remember the old-time saying, "Quality isn't expensive… it is priceless." At Suffern Tree, we will never sacrifice quality. Your job will be done properly, the first time and every time.
Checklist To Help You When Hiring A Tree Service
Frequently Asked Tree Care Questions (FAQs)
Do you remove all the debris?
Al Garlick
2021-11-26T21:00:03+00:00
Unless otherwise directed by the homeowner, we haul away all the debris produced in the removal of the tree.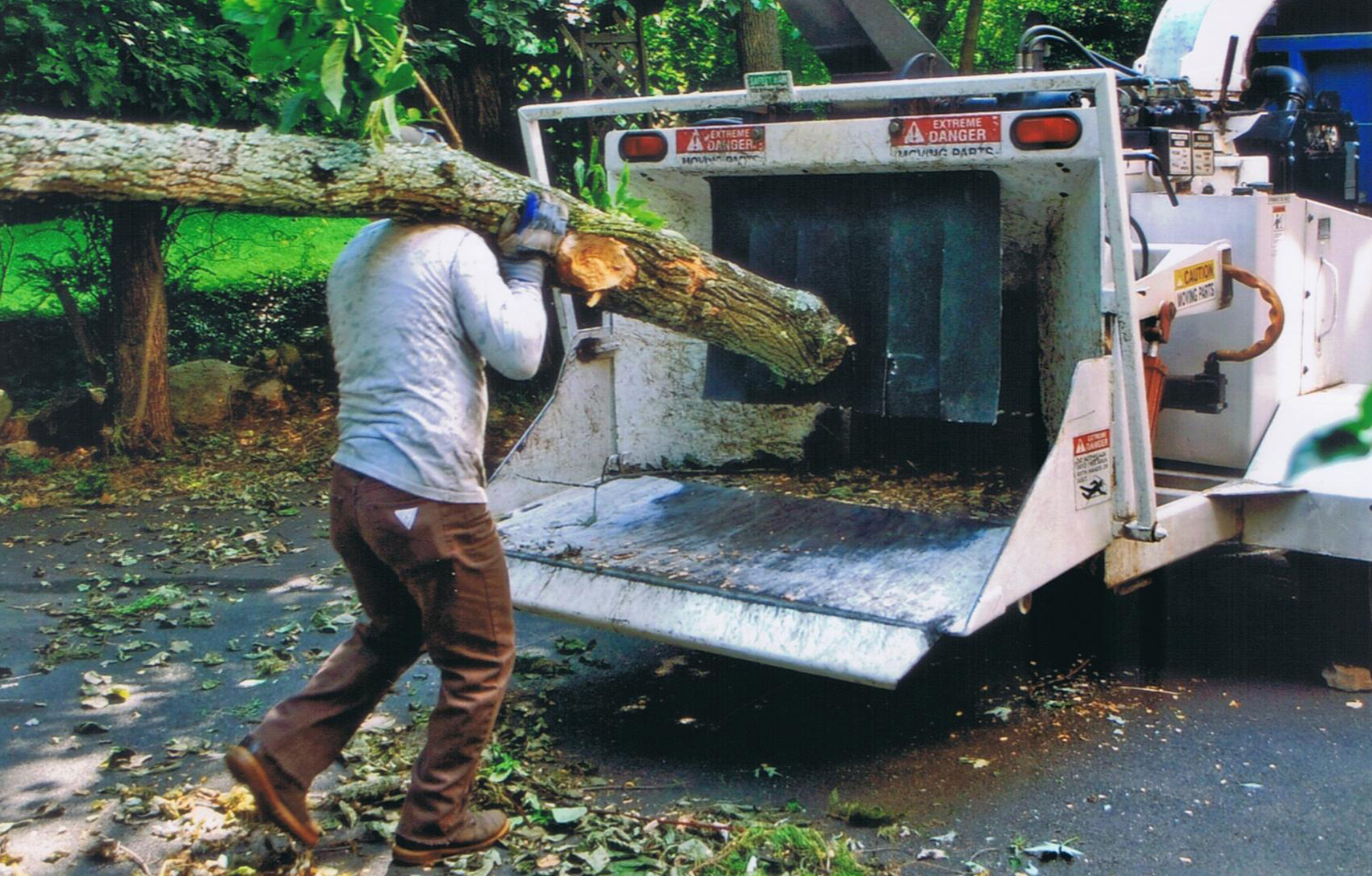 For Safe, Prompt Emergency Tree Service in Rockland County – Choose Suffern Tree
Some storms may not break the above-ground portion of the tree but instead might tip the tree over by breaking some of the roots. Trees leaning from root breakage usually do not survive for long. If a tree tips during a storm, it often means the tree had damaged or poorly developed roots before falling or leaning over. Larger, more mature trees rarely survive attempts to pull them back into place. These generally should be removed. After a storm, a true professional will never sacrifice safety. As a matter of fact, they will be more concerned about keeping you, your family and your property safe in these challenging conditions. If your home or business is in Rockland County and you need emergency tree service, give Suffern Tree a call now – 845-353-4505, we'll make sure you are safe and deliver top-notch service.