Our Goal Is To Deliver The Best Value In Tree Service
With 5-Star Service And Care To Each Of Our Rockland Customers
Suffern Tree Service Inc.'s goal is always to deliver the best tree removal service in Rockland County, NY. The original owner, Rick Gilmour, built the company by providing premium tree care and services at fair prices. The current owner, Andrew Owen, was born and raised in the county. He is very aware that most people want their trees and yard to reflect positively on them. In a word, they want them to look great. Suffern Tree Service gives each job the same attention and care, whether your trees need trimming maintenance or complex tree removal. For over forty years, our reputation has been built by delivering tree care excellence, know-how, and advice. And doing so with friendly, personal service, all at fair rates. Call us at 845-353-4505 and discover why many people consider Suffern Tree Service Rockland's best value in tree removal.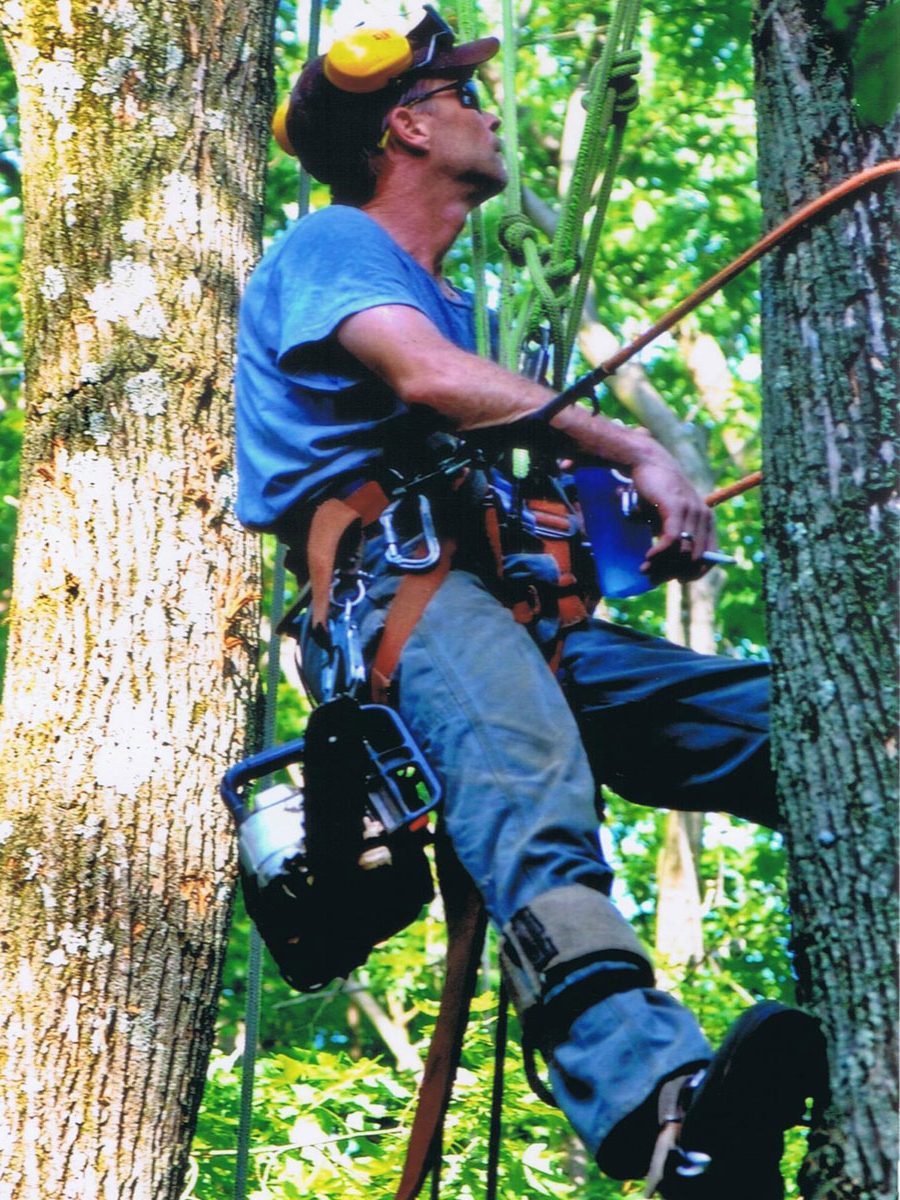 How to Select The Best Tree Service or Arborist For Your Needs
The health and appearance of trees are most affected by the person with the pruning saw. Proper planting, pruning and care of a new tree can lead to a structurally strong and healthy tree that will last for many years. Improper care can drastically shorten the life of a tree and waste the money and time invested in raising it to maturity.
Professional tree companies in Rockland will perform tree work properly and safely, but an unqualified service may further damage the tree, and more importantly may not be insured, leaving the liability burden to the client.  For more information request our free ebook "The Buyers' Guide To Tree Services" below
The Buyers' Guide To Tree Services 
This eBook teaches you how to  find exceptional value in tree services Including:
Everything You Should Know About Tree Services
In Order To Find The Best Value For Your Needs
How To Compare Tree Services
6 Keys For Hiring A Professional Tree Company
9 Keys To Knowing What You Are Getting For Your Money
The 7 Ways Price-Cutters Cut Corners And Put Homeowners At Risk
9 Benefits Well Groomed Trees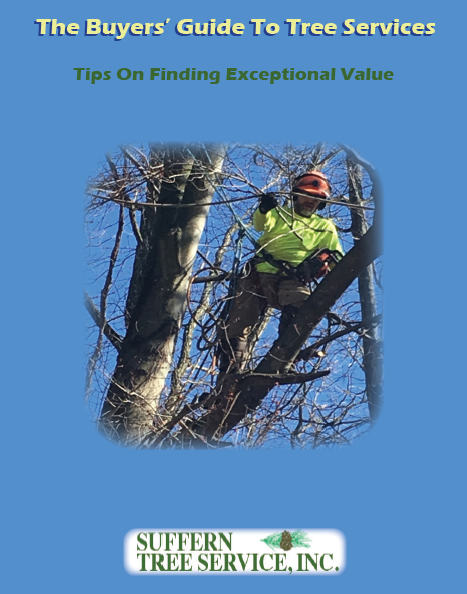 Quality Tree Care Services In Rockland County are not inexpensive.
A true tree professional must carry several kinds of insurance as well as pay for expensive and specialized equipment. Beware of estimates that fall well below the average. There may be hidden costs, or the company or individual may not be fully insured or trained. When you have tree problems in Rockland, remember the old-time saying "Quality isn't expensive…it is priceless". At Suffern Tree, we will never sacrifice quality. Your job will be done properly, the first time and every time.
Common Tree Diseases
Below is a list of common pests and tree diseases in Rockland and Bergen Counties:
If you believe that you have a tree disease and live in Rockland County contact us. We will come out and analyze your trees. If they need tree service, we will provide the highest quality service to preserve your trees. If they have a pest that requires spraying, we will recommend a top professional sprayer who will spray in the safest, most environmentally sound manner available.  Call us at 845-353-4505 – we are here to help!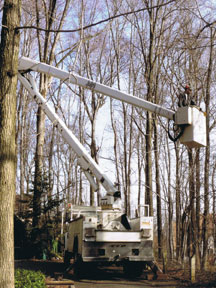 Suffern Tree Service Providing Prompt, Professional Tree Service – Rockland County, NY
Checklist To Help You When Hiring A Tree Service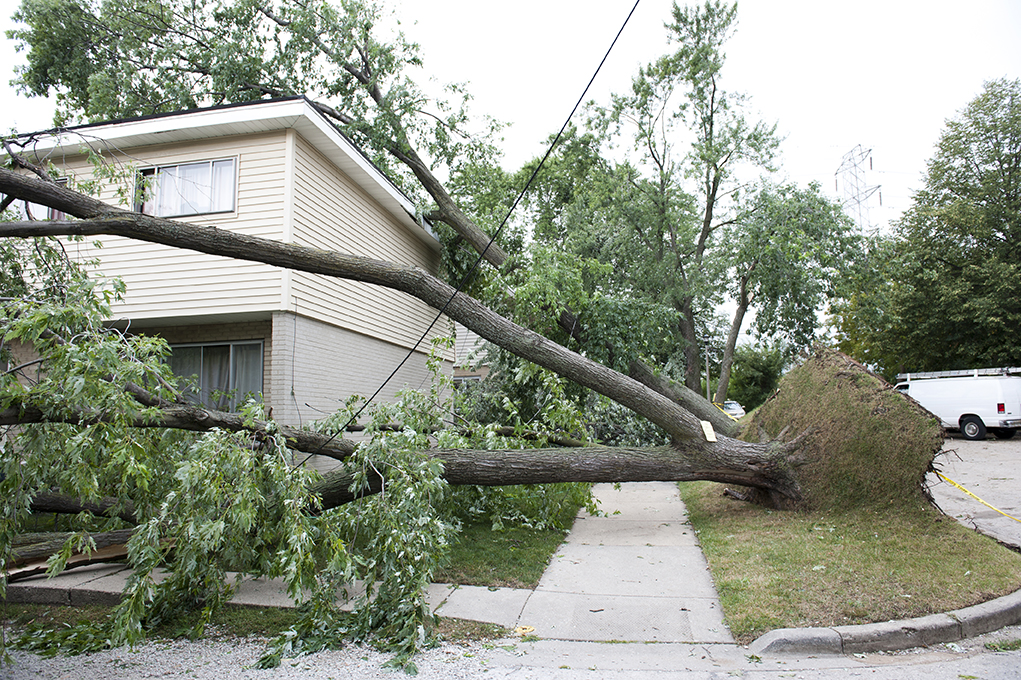 Emergency Storm Services Provided By Suffern Tree
Suffern Tree service provides the following emergency storm damage services in the county:
Emergency tree removal
Tree damage assessment & pruning
Storm damage clean up
If you are in need of emergency services after a storm, we are here to help.  If you have any questions call us at 845-353-4505
Frequently Asked Tree Care Questions (FAQs)
Do you remove all the debris?
Al Garlick
2021-11-26T21:00:03+00:00
Unless otherwise directed by the homeowner, we haul away all the debris produced in the removal of the tree.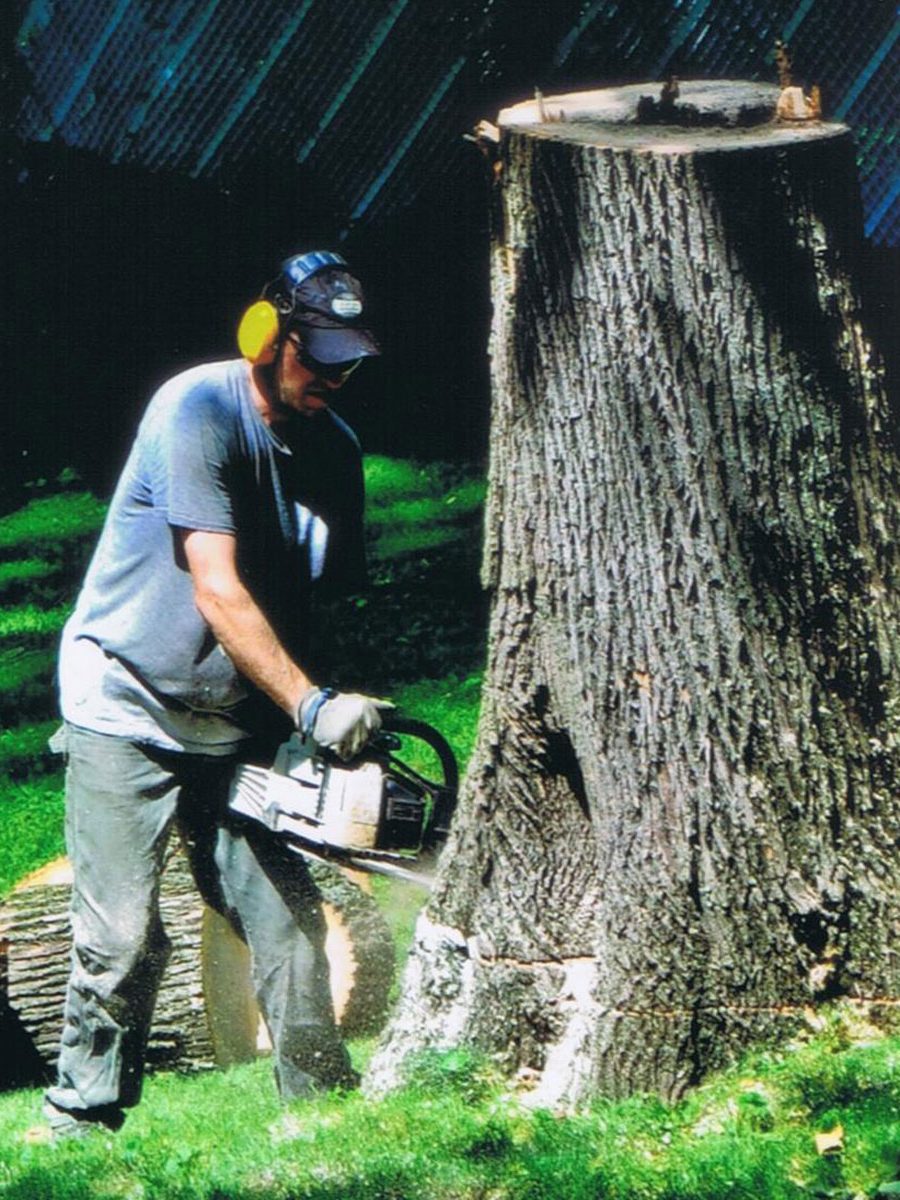 Suffern Tree Service The Value Leader in Rockland
We know that most people in New York, want their trees healthy and beautiful and do not want to have to worry about them. We also know that homeowners look for quality and value.  In other words, they want the best tree service in Rockland – if this is you… call Suffern Tree Service at 845-353-4505 – you'll be glad you did!